Alesco Senior College offers an opportunity for a select number of students to enter into our Year 10 program and complete a dynamic and innovative Recognition of School Achievement (ROSA) program built around a blend of school curriculum and additional learning opportunities to prepare them for their pathway forward.
Alesco has a very strong focus on Vocational Education and Training and provides all students the opportunity of consistent work experience teamed with a nationally accredited qualification that may lead to employment or further study.
To be eligible to apply for the Record of School Achievement (ROSA) program applicants are required to have completed a minimum of 6 months of Year 9 or equivalent.
For the current subjects in this program please download a copy of our current brochure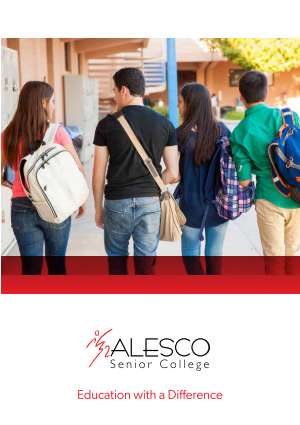 Apply today or call us on 02 4925 4200.