Alesco Senior College offers a Senior secondary program designed to create a greater likelihood of success in the Higher School Certificate for all our students.
Our students complete their HSC through the HSC Pathways Program introduced into the education reform in 2007. This program is to assist students gain their HSC in a more manageable and achievable way.
Instead of the traditional 6 subjects in Year 11 followed by the full Year 12 program, our students combine their learning, but only complete 3 full HSC subjects in any one year. This way if a student can only complete one year, they still receive a partial completion of a HSC. Additionally students may complete their HSC over more than 2 years if necessary.
Students are able to choose their subjects from the streams available based on their Personal Education Program (PEP) and build a program that best suits their individual learning needs
In addition to this; the Alesco Flex program will allow students a greater range of other HSC subjects which are available for negotiation into their HSC Personal Education Program.
The subjects offered each year depend on the needs of the students. For the current subject selections please download a copy of our current brochure.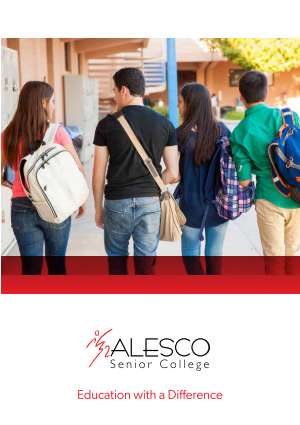 Apply today or call us on 02 4925 4200.